RENEWABLE ENERGY .GRAPHITE POWDER, SILICON CARBIDE (SIC) PROCESSING
ADMIN AMERICAN/2018/09

Summary
Project: production line of graphite powder processing
Time: August, 2015
Place: Inner Mongolia
Production efficiency: 600 kg/h

Spherical graphite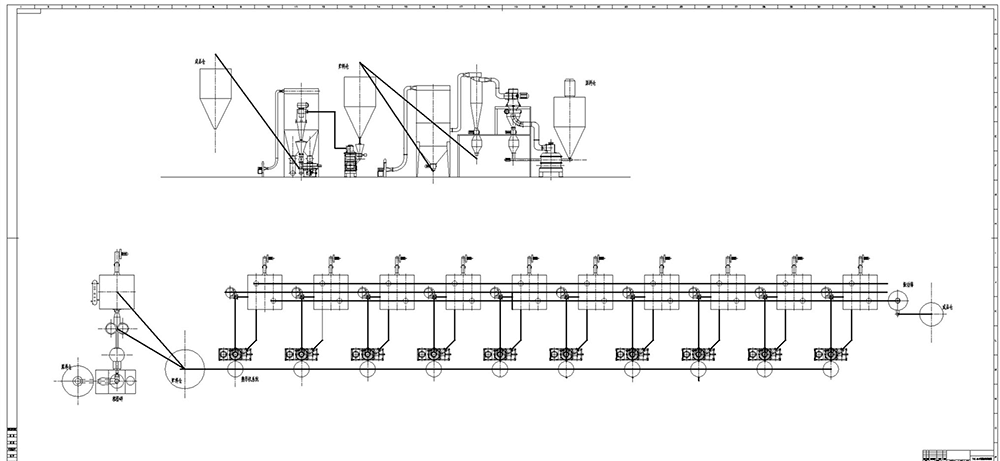 Cooperation background
In recent years, most countries pay significant attention to the development of environmentally friendly alkaline manganese batteries, and have banned the production of mercury batteries. In cooperation with the powder engineering laboratory of Tsinghua University, Vostosun has achieved great innovation for various spheroidization technology of graphite powder. Vostosun can provide graphite spherical production lines for low mercury/mercury-free battery materials, and the finished products can be used in mobile phones, electric motorcycles, electric vehicles and so on.

Conditions of production line
Process material: flaky graphite, microcrystalline graphite, artificial graphite
Feeding fineness: 800 mesh (≥15 μm,D10), 325 mesh ( ≤45 μm,D90)
Discharging fineness: d50=13-18 μm,d90≤25-30 μm (stepless adjustable)
Spheroidizing rate: 55%-70% (flaky graphite and artificial graphite),
50%-60% (microcrystalline graphite)
Tapped density: ≥0.85 g/cm3
Handling capacity: 400-600 kg/h
Working mode: continuous

The production line of the graphite powder processing line can reduce the ratio of product/raw material to 1:1.7, and the line is equipped with laser precision welding rotor and adjustable speed high speed motor, effectively delivering the precise control of graphite by rotor. The working condition is automatically controlled by the system associated with low resistance dust collector, titanium carbide wear resistant rotor disk and hammer head, low noise and low vibration fan.